Some jobs require clamping in small or confined areas where larger clamps will just not work. That is where Lapeer Manufacturing mini clamps come into play. These small clamps are designed to fit just about anywhere and make them more versatile than their larger counterparts. Also they are designed for applications where space is at a premium but effective force is required.
These mini clamps provide effective clamping force but with enough "feel" to avoid damaging small or delicate work pieces. Furthermore, these clamps are used for applications such as:
Electronic component repair and assembly
Model making
Securing small components for gluing or soldering
Fine metalworking or engraving
Micro machining
Or any other application where a larger toggle clamp is impractical
Mini Clamps H-50 and H-50-SS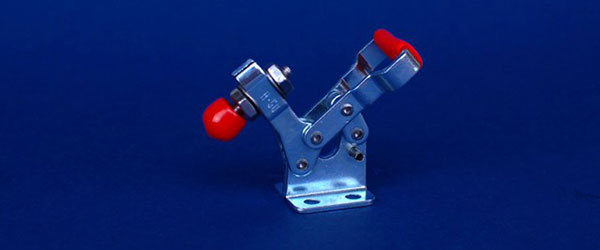 Lapeer Manufacturing offers the H-50 and H-50-SS mini clamp. These clamps have a 50 lb holding capacity and are a horizontal hold down clamp. Also they are flanged based with a slotted toggle bar. You are also available to download the  2-D Drawings and 3-D Drawings of the clamps. Each clamp comes with the spindle assembly and spindle cap.
Mini Clamps H-75 and H-75-SS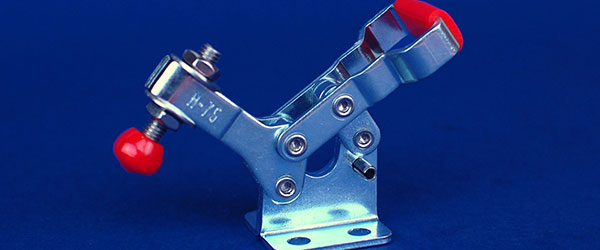 The H-75 and H-75-SS mini clamps are also available from Lapeer Manufacturing. These clamps have a 75 lb. holding capacity and a flanged base as well. These mini clamps as well as the H-50 model are the prefect fit for any smaller job. Strong and durable like all of Lapeer Manufacturing clamps. If you have questions about our products or clamps in general, visit our FAQS page. It is filled with valuable information on clamps.
Lapeer Manufacturing provides the most reliable and durable clamps on the market today. Whether you need a mini clamp or full size, we have the right product for you and your company. Give us a call today at 1-800-826-1428 and see what we can do for you!