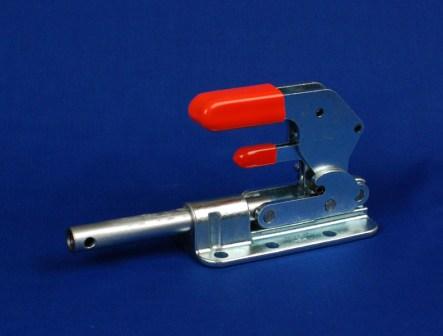 At Lapeer Manufacturing Company we strive to be one of the nation's best clamp suppliers. Located in Lapeer, Michigan, we have become on of the leading clamp suppliers in Michigan. Also, we are one of the leading stainless steel clamp manufacturers as well. Clamps produced in stainless steel benefit from many advantages. Some of the advantages of stainless steel include:
Corrosion Resistance
Ease of Fabrication
Strength
Temperature Resistance
Aesthetic Appeal
Lapeer Is One Of The Best Stainless Steel Clamp Manufacturers
By producing clamps with stainless steel it provides a certain layer of corrosion resistance. This benefits you if you around things such as acids, chloride or alkaline solutions. Another great benefit of a stainless steel clamp is the long-lasting life. At Lapeer Manufacturing we pride ourselves in building quality clamps that will last a very long time. Why bother with cheap clamps from our competitors, when you can own a quality Lapeer Clamp.
As you can see there are plenty of advantages in stainless steel, but what exactly is stainless steel made of? Stainless steel is steel with a 10% or more addition of chromium. With the addition of chromium, it allows for the build up of an invisible chromium oxide film to develop on the top layer of the steel.  When other additional elements are added such as nitrogen, nickel or molybdenum it increases the corrosion resistance.
As one of the leading stainless steel clamp manufacturers in the country, the clear choice is Lapeer. We have heavy-duty clamps for those larger jobs from our Wolverine line. Our Wolverine line is for a larger more rugged workload. While our Knu-Vise clamp line is for the more everyday tasks. No matter what type of clamp you buy from Lapeer, know that you are getting a durable and rugged clamp that will last you for years to come.